Cardboard dump bins are commonly used POP display stands in the beverage industry for soft drinks, soda, energy drinks, protein drinks, but most notably beer and wine. The cases of product simply stack up on the inside of the case stacker and graphics printed on the header and the stacker to draw attention to the retail product displays.

Please contact us now to see how our design team can create the perfect dump bin display solution for your products.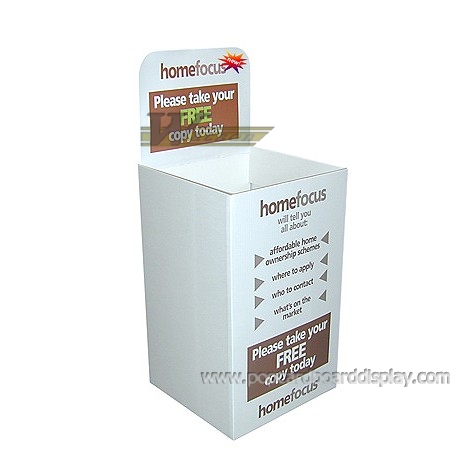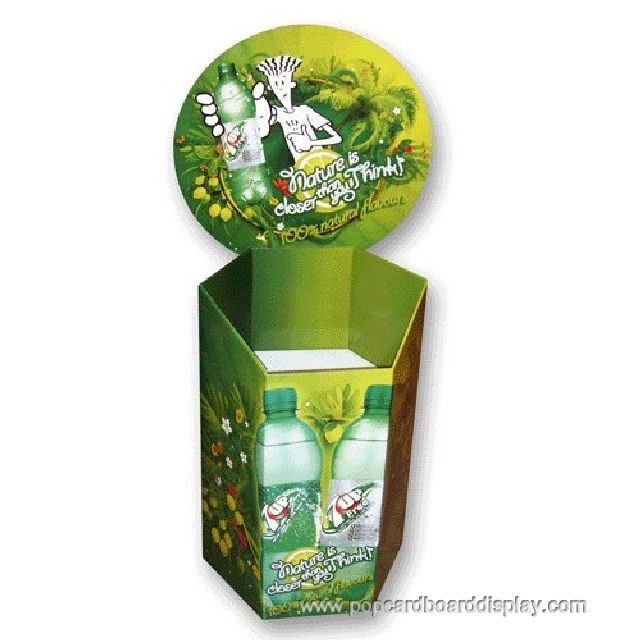 Corrugated cardboard dump bin display, great for promoting small merchandise. Utilize our high-end printing capabilities to make sure your product jumps and grabs attention of consumers. Contact us to find out more advantages of using cardboard display stands now!

Corrugated retail dump bin for holding merchandise;
Includes header for additional product promotion;
Exterior color is white and can be custom printed.