Somehow, it always feels wrong to be talking about Christmas POP display stands in August, however, needs must and experience tells us that the sooner things are underway the smoother the journey, the greater the productivity and the less likely the chance of an ulcer!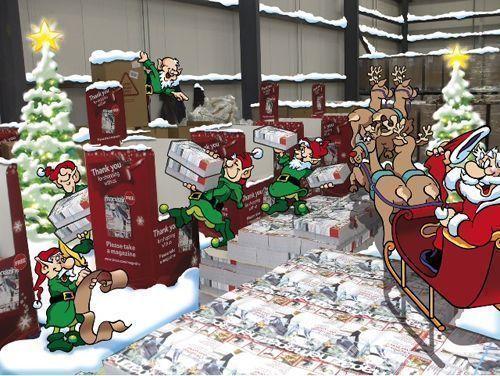 Point of Purchase Displays, commonly know as POP displays, are vital means to boost sales for many of our customers. They are one of the most effective ways to make any product stand out from all the others in today's crowded retail environment. These stand alone displays use stunning graphics and state-of-the-art display concepts to create a platform that gives your products much higher visibility. Our cardboard POP displays have increased sales for many of our customers whenever they have used them.
We will handle all aspects of designing, creating and manufacturing your POP Display for Christmas, from the initial concept all the way to rollout on the retail floor. We look at your products and create a display that works with your product's weight, size, brand and the store requirements to give you high visibility and enhance your sales.
Here are some Christmas display stands for reference: